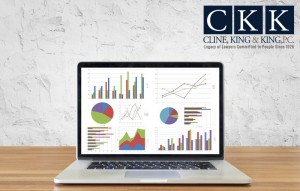 For more than 90 years the National Safety Council has published Injury Facts, a reference source for safety statistics. The 2015 version has just been released and the some of the safety statistics are alarming.
If one desires to understand how well the United States is doing in safety, the Injury Facts provide a shocking insight regarding statistical data of injuries, death, and economic impact upon our society. To show you just how serious and far-spread the impact can be, we've pulled some statistics from Injury Reports 2015 to share.
Unintentional injury related deaths in 2013, including all accidental injures and positioning, were approximately 130,800. It excludes homicides, suicides, and war deaths. Unintentional injury related deaths are the number one cause of death for the age group of 1-44.
Breaking that number down, there were approximately 35,500 motor vehicle injury related deaths, 66,000 home injury related deaths, and 3,738 work injury related deaths, with agriculture (i.e. farming, forestry, fishing, and hunting)being the highest occupation for unintentional injury related deaths.
There were approximately 39,600,000 non-fatal medically consulted injuries. This translates into about 1 out of 8 Americans seeking medical attention for injuries. There were approximately 4.3 million automobile related injuries, 20 million home related injuries, and 4.8 million work related injuries.
From an economic standpoint, the impact of fatal and non-fatal unintentional injuries amounted to almost $821 billion in 2013, equivalent to approximately $6,700 per household. These are the costs that every household pays directly through higher prices for goods, services, or taxes.
Besides the $821 billion in economic losses, the lost quality of life is estimated at an additional $4,254 billion, making the comprehensive costs approximately $5,074 billion in 2013. To provide you with a yardstick for comparison, the Department of Defense budget for fiscal year 2013 was $525.4 billion. Unintentional injuries cost almost 10 times that in 2013!
We have a long way to go toward a safer society. Remember, it is cheaper to put the fence at the top of the cliff than pay for the ambulance below. True safety begins with recognition of hazards and risks in the design of products, procedures, and environments to eliminate the hazards to the extent reasonably possible for a safer society.