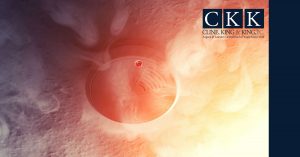 Is your home and family ready if a fire were to break out? Are you aware of how to prevent some common household fires? If not, it's not too late. This week is National Fire Prevention Week and it's a great time to get informed.
National Fire Prevention Week was started with a proclamation by President Calvin Coolidge in 1925. He expanded on National Fire Prevention Day, started in 1920 by President Woodrow Wilson, after he declared 1924 the greatest year of fire loss in history. 1924 saw a loss of more than 15,000 lives and $550 million in property loss all as a result of fires.
Why is National Fire Prevention Week now? Many attribute it back to the Great Chicago Fire on October 8, 1871. That fire burned 3.3 square miles, took more than 200 lives, and left 100,00 homeless. However, there were even greater losses on that exact same day from large fires. In Peshtigo, WI the deadliest wildfire in history killed an estimated 1500, ruined 10 communities, and burned 1875 sq. miles (50 percent larger than Rhode Island). This large fire spawned fire tornadoes and burned at more than 2000 degrees Fahrenheit. Also on that day, another fire burned with significant damage in Holland, MI.
But fires are not just history. In 2017 there were 1.3 million fires $23 billion in property damages and a loss of 3400 lives. Did you know that 60 percent of deaths from home fires come as a result of no smoke alarms in the home?
So how can you stay safe? This week is a great time to get informed and make a plan with your family.
Check your electrical cords for frayed wires
Do not overload outlets
Keep cloth off lamps and other heat producing appliances
Make an escape plan with at least two routes out of each room
Keep a UL approved collapsible ladder upstairs for multi-story homes
Keep a fire extinguisher accessible and keep it maintained annually
Keep smoke alarms on every floor and check the batteries at least twice a year
Learn more by listening to Kevin King as he talks about National Fire Prevention Week and important fire safety information on People's Law Talk.
Want to hear more talks from Peter and Kevin King? Tune into WCIS 1010 AM Columbus, IN the first and third Friday of every month for People's Law Talk.
There are many other great resources for National Fire Prevention Week Including:
National Fire Prevention Association