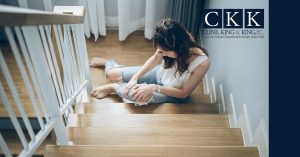 It's fall so let's talk about falls. While they affect the older population more than the young, fall injuries are still very real for everyone. Did you know you have a 1 in 114 chance of dying from a fall? In comparison your chance of dying in a plane is only 1 in 188,000. The probability of you dying from a fall are almost equal to the probability of dying in a car crash at 1 in 103.
More than 9 million Americans are treated in the emergency room for falls each year. One of every three nonfatal injuries in the U.S. comes from falls. With all of this in mind, it's important to understand your risk for falls and how they can be prevented.
First, take this self-assessment from the CDC. If you answer yes to four or more of the questions, you are at an increased risk for falls. To help prevent them in your home, here is a list if things you can control:
Keep floors clear of clutter
Keep drawers and cabinets closed
Keep electrical cords out of traffic areas
Create open pathways with at least 3 feet of space between furniture
Ensure good lighting in each room
Next, learn how to choose and use a ladder safely for your home projects.
Consider the size and weight of the ladder in comparison to who will use it, what gear will be used, and what the purpose is for (Ladders do have weight limits)
Angle your ladder 1 foot away from the surface for every 4 feet in height where you are working
Extend the ladder at least 3 feet over the edge of where you are working
Fasten the top of the ladder to a support
Do not stand any higher than the third rung of the ladder
Have someone support the bottom of your ladder
Ensure cleats on the bottom of the ladder are anchoring the ladder
Do not lean sideways on the ladder
Do not wear loose clothing that could be caught on the ladder
Keep a 25-foot clearance from power lines
Choose fiberglass when you can (especially when working anywhere near power lines)
Maintain 3-point-control when climbing, with hands on the rungs, not the sides (Read Looking Up: An Eye on Ladder Safety)
Ready to learn more? Listen in as Kevin King discusses your fall prevention assessment and ladder safety on People's Law Talk.
For more information on choosing fall prevention and ladder safety read: